Sustainability
We believe that the most important way we can make a sustainability impact is through our customers all over the world.
From our early beginning in 1975, focusing on traceability through the value chain has been a common denominator for all Maritech solutions and projects. Today, this foundation is more important than ever, enabling us to support complete processes including cross-functional interaction and documentation. The result – for our seafood customers and consumers all over the world, is increased food safety and full traceability.
The traceability and value chain aspects are also highly relevant in relation to our new market segments Logistics and IoT, and we will in the upcoming months establish our sustainability strategy across all our verticals.
UN Global Compact
We are pleased to announce that we have been accepted as a new participant in the UN Global Compact, the world's largest corporate sustainability initiative. The UN Global Compact was formed 20 years ago, as a call to companies world-wide, "to align strategies and operations with universal principles on human rights, labour, environment and anti-corruption – and take actions that advance societal goals". Today (October 2020), the UN Global Compact consist of 11 600 participating companies from 156 countries.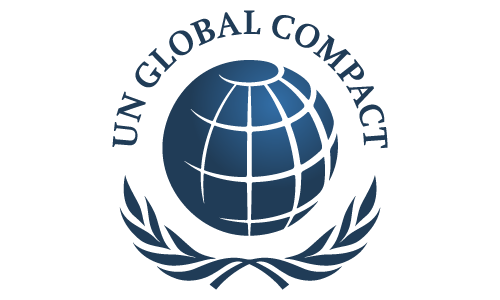 Maritech is also joining the Sustainable Ocean Business Action Platform, to support and potentially cooperate with other ocean related organizations in sustainability projects.
The Explorer
The Explorer is the official marketplace for green technology from Norway, and connects international needs with Norwegian solutions. "All solutions on The Explorer are linked to specific Sustainable Development Goals and help to reduce greenhouse gas emissions or other negative impacts on the environment."
Maritech is featured by The Explorer as a trusted provider of traceability software for the seafood supply chain, enabling accountability and improvement and supporting sustainable fishing practices: Seafood – accountability from ocean to table

Maritech's software solutions enable tracing of seafood from catch to supply, ensuring sustainable fishing practices and an ecologically responsible seafood industry.

The Explorer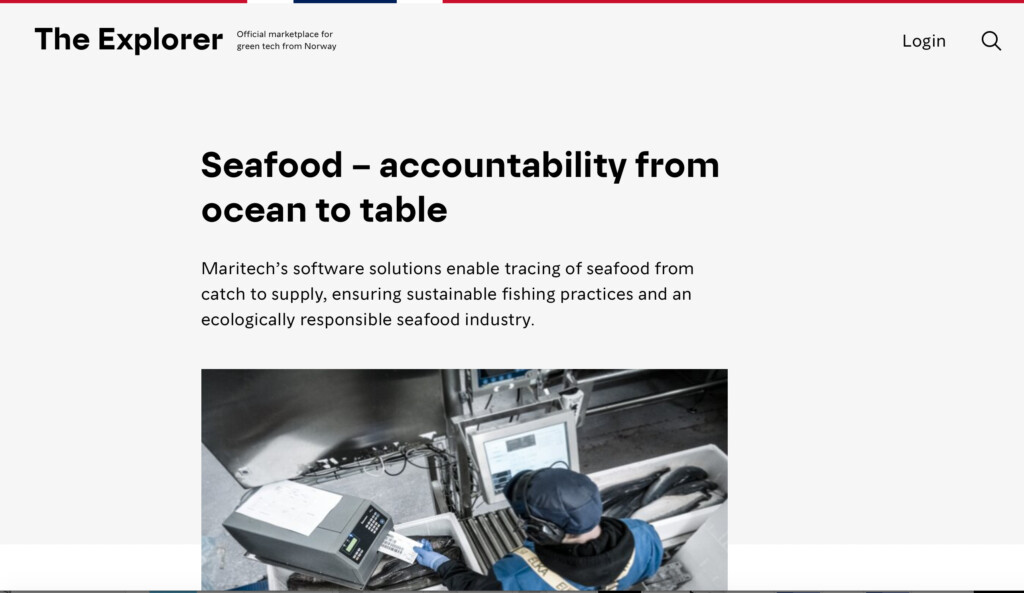 You can read the full article here.